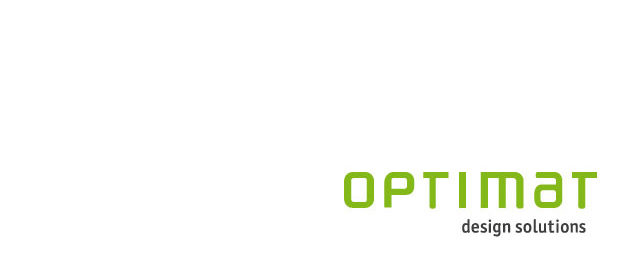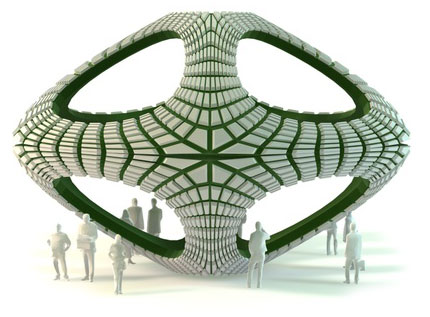 OPTIMAT design solutions
Optimat provides interdisciplinary concepts, individual consultancy services and intelligent
design solutions that go beyond run-of-the-mill convention – creatively and efficiently.
With a sure feel for current trends and future developments, we design visionary spaces for living, business, culture or experiences, focussing on the needs and requirements of our clients.

SAMSUNG mobile @ KaDeWe Berlin

Design for SAMSUNG mobile

SAMSUNG mobile store Frankfurt/M

Design for the first german SAMSUNG mobile store in the Zeilgalerie Frankfurt.



SAMSUNG
Design and visualization of different design-concepts for SAMSUNG.




house L - Waldachtal

Modification of a former warehouse - located in the black forest - into a modern, single-storey residential house with 250 sqm living space for a family with children.

Concept Store
Design of a concept-store for LEY´s.
Realization throug instant retail

Klöckner & Co. SE - Tube 2010 / 2012
Tube 2010 / 2012 fair stand for the international multi-metal distribution company Klöckner & Co. SE.
Corporate design and project management by Optimat.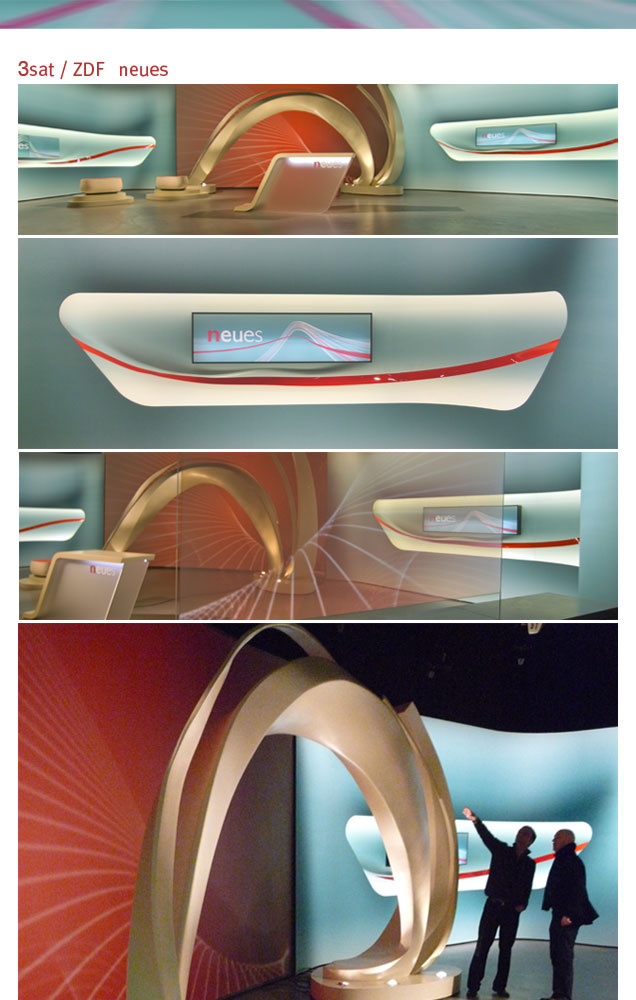 3sat / ZDF neues
Setdesign by Optimat and Acht Frankfurt.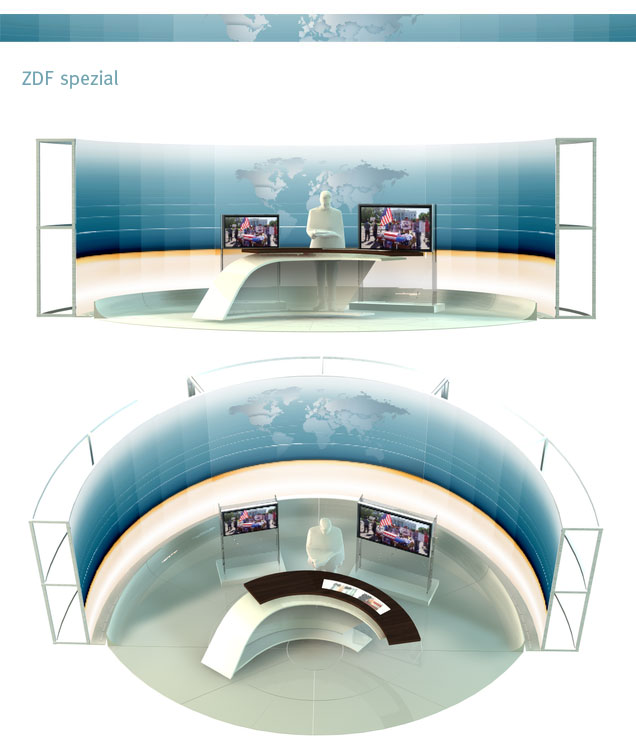 ZDF spezial

Design and realisation by Optimat of a TV set in the style of the
new virtual news set of the ZDF.

3sat/ZDF Nano
Design and implementation of a television set with an interactive holoscreen, LED illumination and large-format rear projection screens.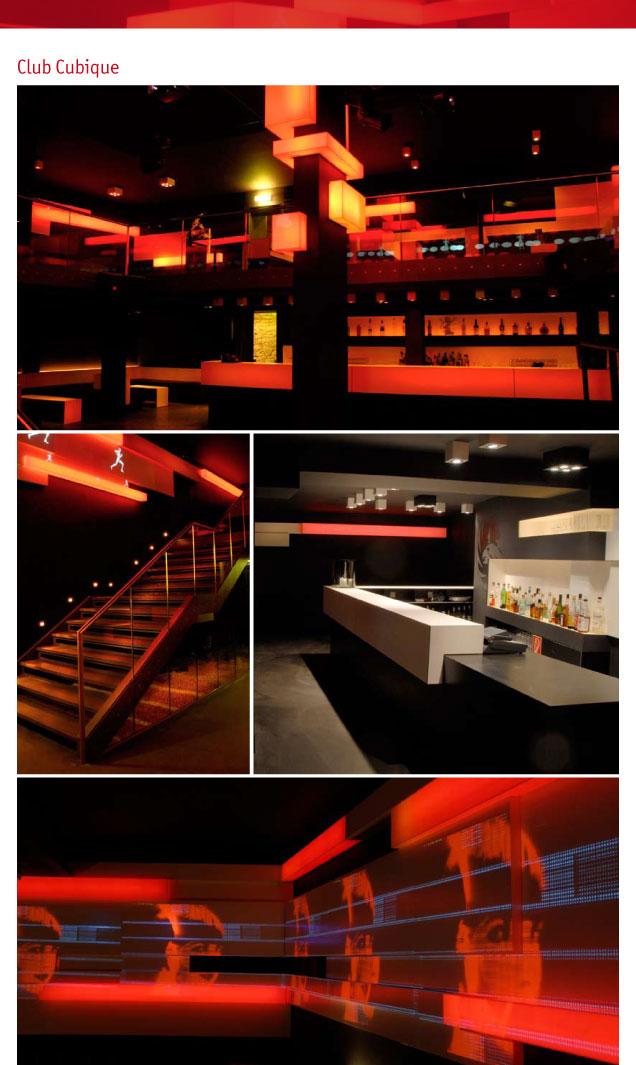 Club Cubique, Wiesbaden
Interior architecture and corporate design for a new club in Wiesbaden.
Optimat took on the entire design and implementation planning for the 400 m² project.
In addition to the logo and corporate design, special animations were developed for the
media walls of the dance space. www.cubique-club.de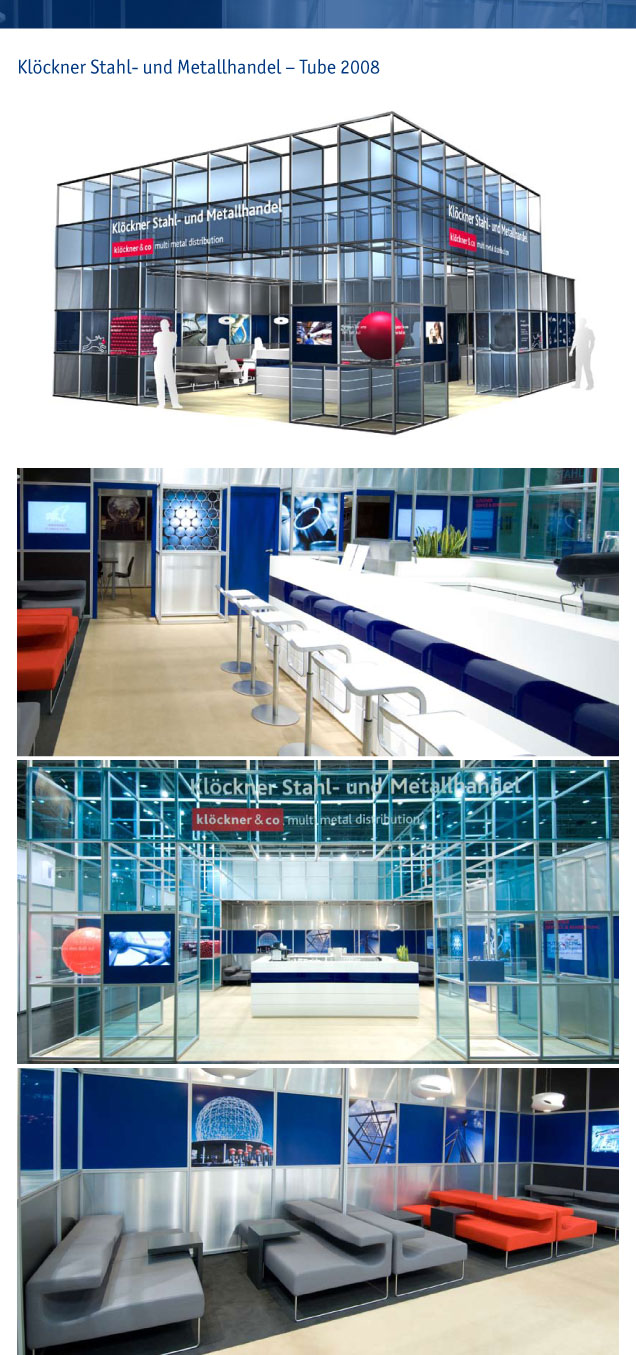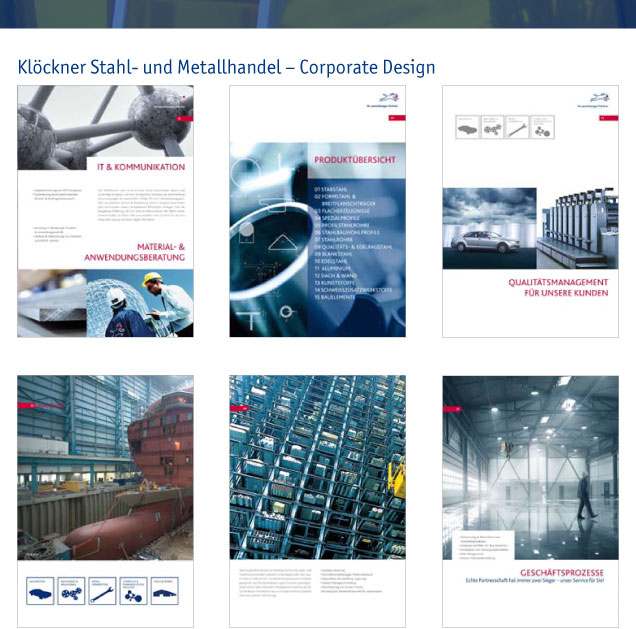 Klöckner Stahl- und Metallhandel GmbH
Since 2008, Optimat has been the lead agency for the Geman branch of the Klöckner & Co group.
Besides the display for the Tube 2008 fair, Optimat developed a new structure for all product areas
and produced, among other things, numerous brochures, mailings, the staff magazine and the
company's new website: www.kloeckner-stahl-und-metallhandel.de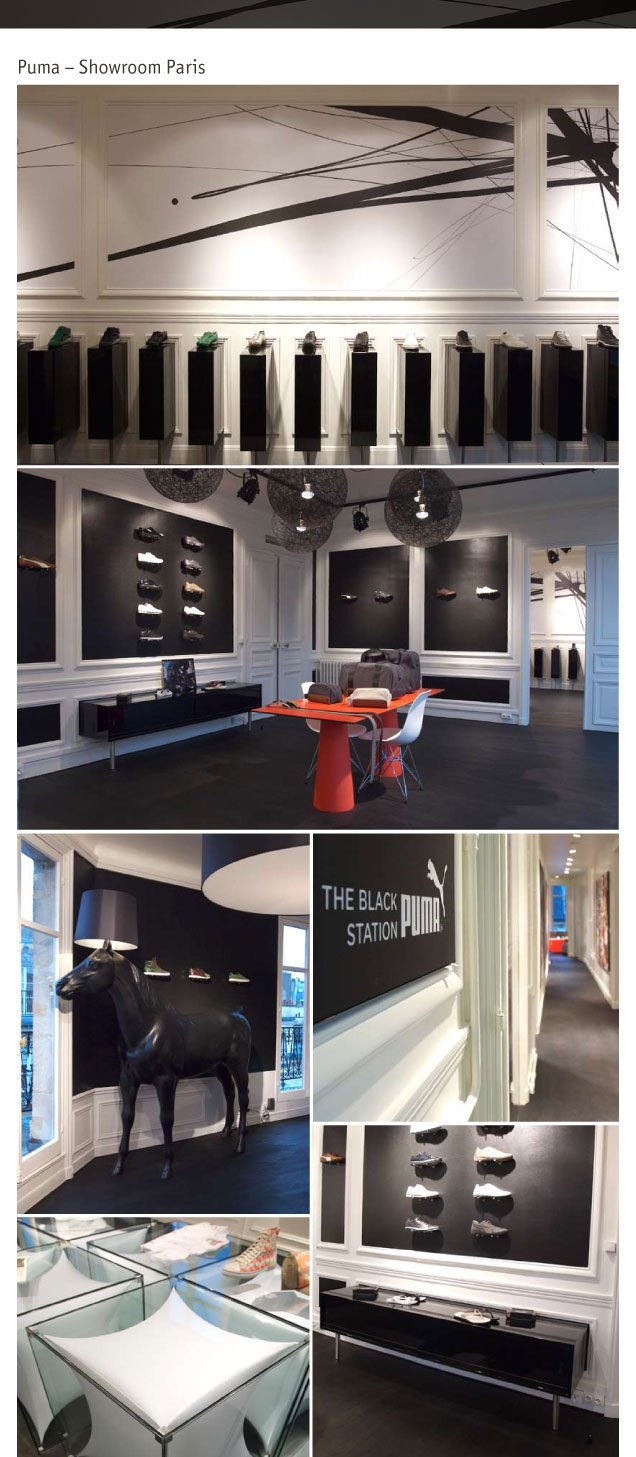 Puma Showroom, Paris
Retail design and interior architecture for the Black Station Showroom in a historic Paris apartment.
Optimat developed bespoke furniture in combination with contemporary design objects in order to present the various shoe collections.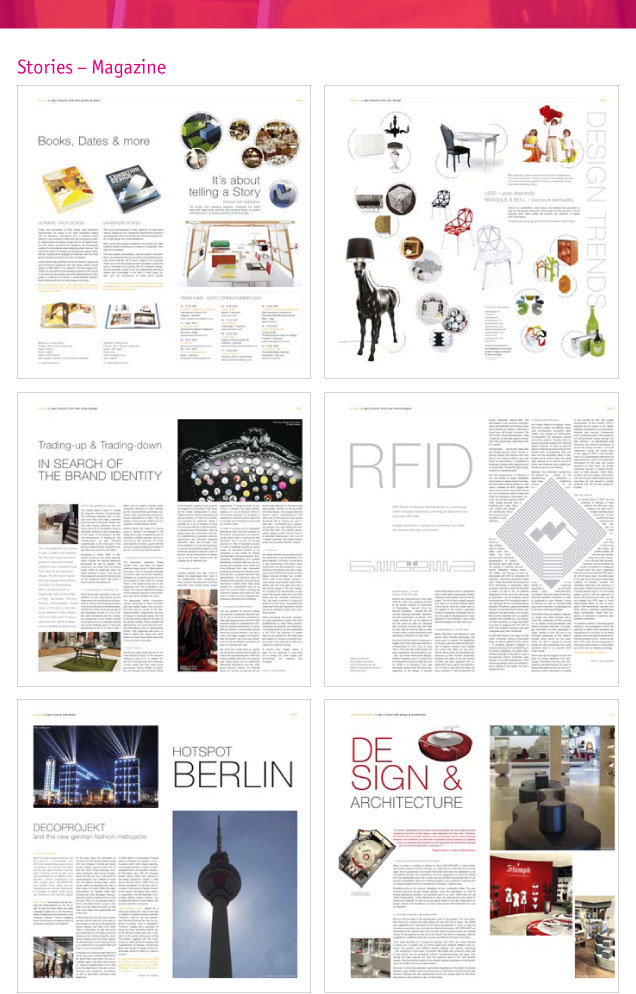 STORIES MAGAZINE
B2B client magazine involving interviews, editorials, city guides, design trends and deadlines;
Optimat took on all aspects of the selection of topics, images, text, editing and production.

Tom Tailor Headquarters, Hamburg
New interior architecture and lighting for the head office of the Tom Tailor company including foyer, showroom and bar area.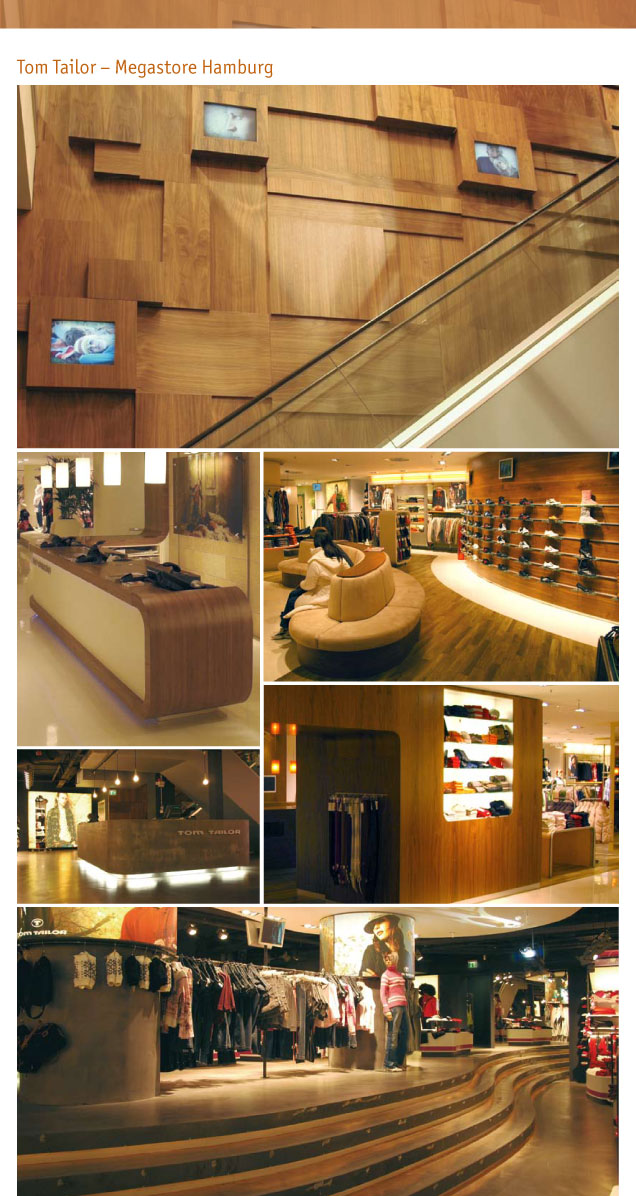 Tom Tailor Megastore, Hamburg
Complete shop design for the megastore in Hamburg. Optimat created all the furniture for each area, including lighting and mirror installations, individual carpet designs for the different changing cubicles, a young fashion level and a family area on the first floor.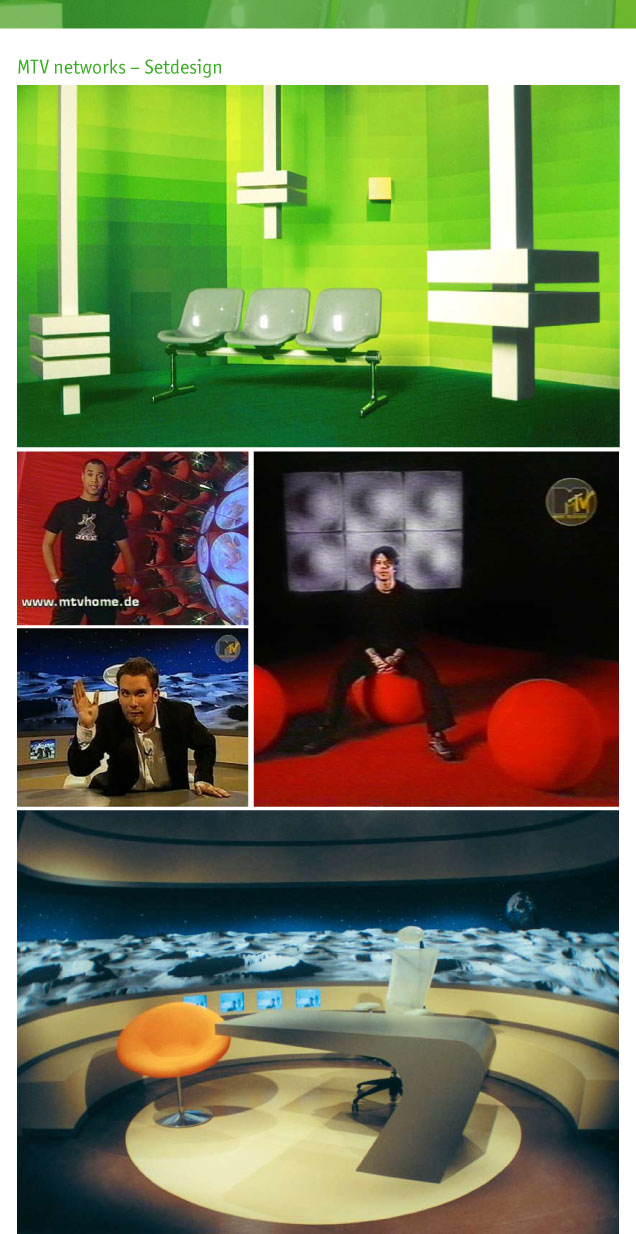 MTV networks
Optimat designed and implemented a total of eight TV sets for the MTV formats Unter Ulmen,
Mad4Hits, Select, Amour, Lesezirkel, Webcharts, Brand neu and Spin.
Nominated for the German Design Prize.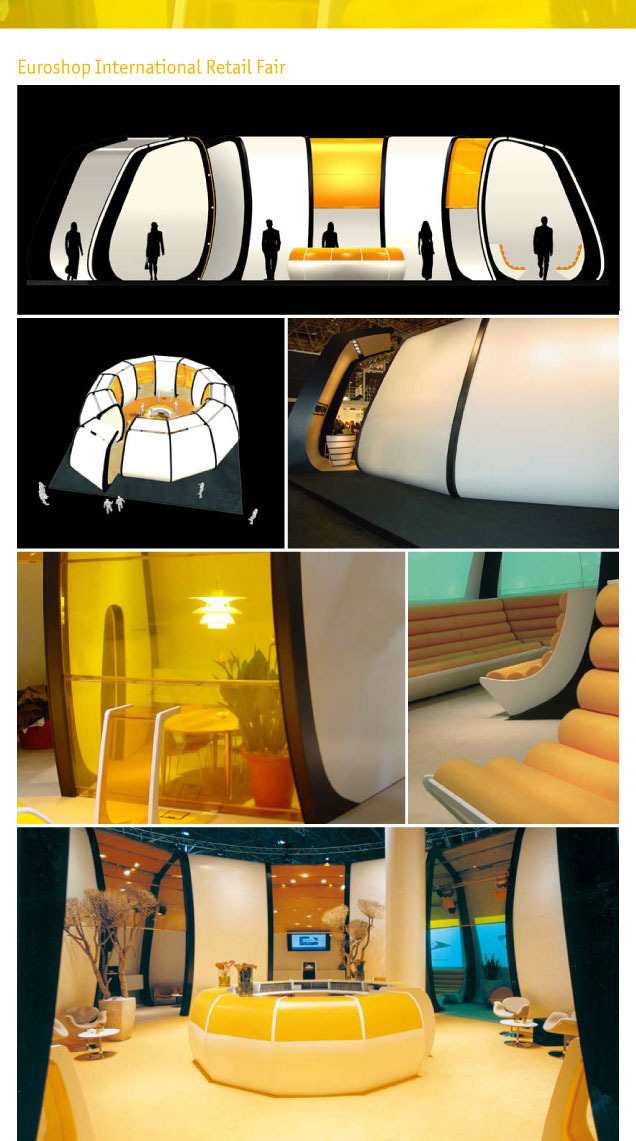 Euroshop 2002 International Retail Fair
A futuristic fair stand, where Optimat was fully responsible for the architecture as well as all
print media, films, animations, give-aways and even the decoration and catering.
Received 1st place in the Adam Award.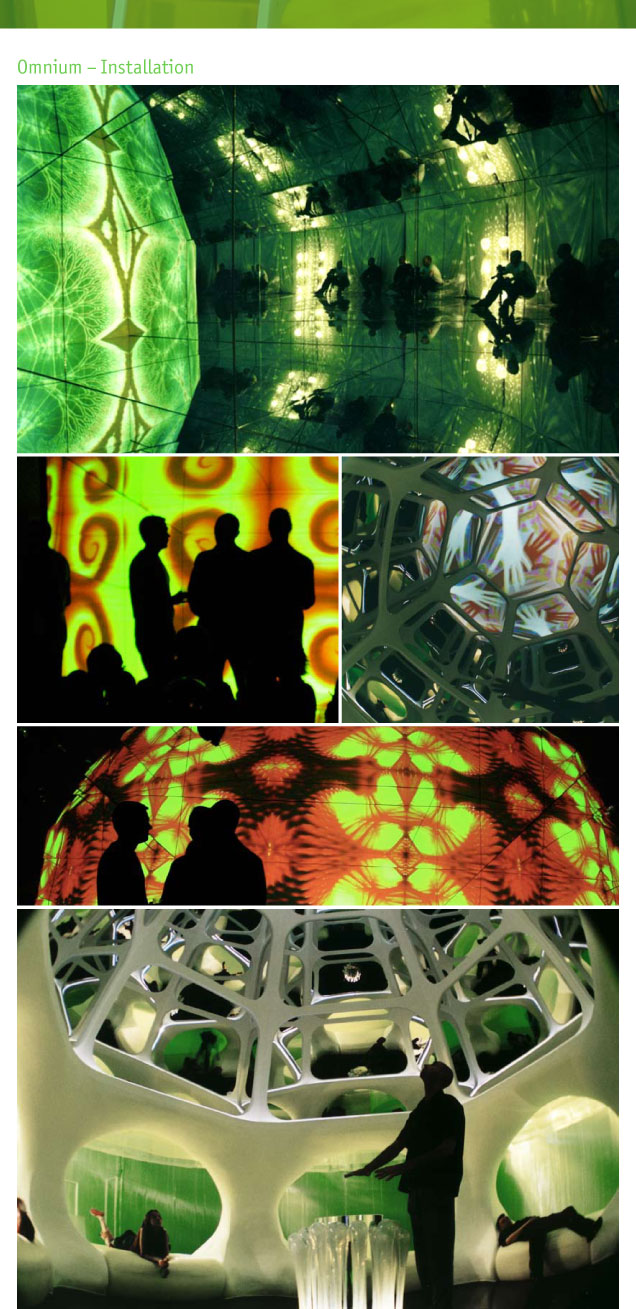 Omnium
The original mirror installation by Optimat. A multi-layered walk-in room with a wide variety of visual perception levels. The trick architecture permits visitors to experience the interface between the real and virtual worlds.

SERVICES
Our services are comprehensive –
ranging from the design of print media, web design, fair design, set and retail design to events
and building concepts, we offer individual modules or complete packages from a single source.
We favour a partnership approach to our clients and consider ourselves to be a proactive consultant
and supplier of ideas in the increasingly complex context of reality.
Creativity calls for trust, which is why we develop and implement optimised design solutions on
the firm foundation of our many years' experience and our understanding as architects together
with an efficient network of competent partners.

SERVICES from A-Z
3D Modelling / 3D Visualisation / Advertising / Advice / Analysis / Animation / Architecture /Art
BtoB / Brochures / Catering /CI / Concepts / Corporate Design / Corporate Design / Design / Events / Fairs / Films / Give-Aways / Graphic Design /Image films
Installation / Light / Logos / Magazines / Mailings / Marketing / Music / Optimisation
Photography / PR / Print media / Promotion / Set Design / Strategies
Text / Trailers / Web design / Workshops …

REFERENZEN
3sat/ZDF
Bungalow Records
Carpet Concept
Casa Moda
CHEIL Germany GmbH
Deutsche Bank
Dragonfly Gallery, Taiwan
Elektrolux Records
Expo 2000 Hannover
Fifty Degree Entertainment GmbH
Fraunhofer Institut
Homeboy
Hugo Boss
heras sks GmbH
Klöckner & Co. SE
Klöckner Stahl- und Metallhandel GmbH
ICM Media AG
Lerros
Levis
Meier Solar Solutions GmbH
Messe Frankfurt
Mexx Europe
MTV Networks
Puma
Robert Ley GmbH&Co.KG
Samsung
Srilankan Airlines
Stiftung Kultur Rheinland Pfalz
Svedex / Dextüra
Tom Tailor
Tommy Hilfiger
Viva TV
VF Germany
WB Compagnie
ZDF

BACKGROUND
About us
In 1999, Optimat was founded. Arising from a project for the Expo 2000 in Hanover,
and after successfully completing a degree in architecture, the firm took on additional
services into its portfolio as well as recruiting new partners and employees.
Today, the core team is made up of:
Petra Wagner – Architect
Concepts and communication
Lutz Wagner – Architect
Design CEO

CONTACT

Optimat GbR
Dahlmannstr.11
60385 Frankfurt
Germany
You`re welcome to email us info@optimat.de

LEGAL NOTICE

Optimat GbR
Dahlmannstr.11
60385 Frankfurt am Main
Germany
Email: info@optimat.de
Tax ID No..: DE 187562061

Partners:
Lutz Wagner, Dipl. Ing. FB Architektur
Petra Wagner, Dipl. Ing. FB Architektur


Copyright & liability – all items and illustrations on our web pages are protected under copyright.
All rights are reserved. This applies to the website as a whole, its individual parts, graphics, layouts,
logos, photos, films, software, texts and other content. Any reproduction of whatever kind requires
our prior consent. In spite of our best efforts, data on this website may now have changed or it may
contain errors and inaccuracies. For this reason, no liability or guarantee can be assumed for the data
being up-to-date, correct and complete. Optimat is not responsible for the content of web pages that
are accessed via so-called hyperlinks. Furthermore, we reserve the right to alter or add to these web
pages.

PRIVACY POLICY
von Optimat GbR für die Webseite www.optimat.de und zugleich Information der Betroffenen nach Artikel 13 und 14 EU-Datenschutzgrundverordnung.
Wir freuen uns über Ihren Besuch auf unserer Webpräsenz und Ihr Interesse an unserem Unternehmen und unseren Leistungen. Mit den folgenden Datenschutzhinweisen erläutern wir, welche personenbezogenen Daten wir über Sie erheben, wenn Sie unsere o.g. Website unter aufrufen und wie diese genutzt werden.
Verantwortliche Stelle im Sinne der Datenschutzgesetze - insbesondere der EU-Datenschutzgrundverordnung (DSGVO) - ist:
Unternehmen: Optimat GbR
Gesetzlicher Vertreter: Petra Wagner, Lutz Wagner
Gesellschafter: Petra Wagner, Lutz Wagner
Adresse: Dahlmannstr. 11, 60385 Frankfurt am Main
Telefon: +49 170 9363531
E-Mail: info@optimat.de
Sie können zu jeder Zeit unter den Kontaktdaten unseres Datenschutzbeauftragten folgende Rechte ausüben:
Sie sind gemäß § 15 DSGVO jederzeit berechtigt, gegenüber Optimat um umfangreiche Auskunftserteilung zu den zu Ihrer Person gespeicherten Daten zu ersuchen.
Gemäß § 17 DSGVO können Sie jederzeit die Berichtigung, Löschung und Sperrung einzelner personenbezogener Daten verlangen.
Sie können darüber hinaus jederzeit ohne Angabe von Gründen von Ihrem Widerspruchsrecht Gebrauch machen und die erteilte Einwilligungserklärung mit Wirkung für die Zukunft abändern oder gänzlich widerrufen. Sie können den Widerruf entweder postalisch, per E-Mail oder per Fax an den Vertragspartner übermitteln. Es entstehen Ihnen dabei keine anderen Kosten als die Portokosten bzw. die Übermittlungskosten nach den bestehenden Basistarifen.
Wenn Sie uns eine Einwilligung zur Erhebung und Verarbeitung Ihrer personenbezogenen Daten erteilt haben, können Sie diese jederzeit widerrufen. Allerdings entfaltet sich diese Wirkung erst in der Zukunft ab Widerruf.
Aufsichtsbehörde
Sie können zu jeder Zeit eine Beschwerde an die für Sie zuständige Aufsichtsbehörde richten. wenden. Die für Sie zuständige Aufsichtsbehörde entnehmen Sie bitte dem folgenden Link, da sich die Zuständigkeit nach dem Bundesland Ihres Wohnsitzes richtet; https://www.bfdi.bund.de/DE/Infothek/Anschriften_Links/anschriften_links-node.html.
Zwecke der Datenverarbeitung durch die verantwortliche Stelle und Dritte
Wir erheben und verarbeiten Ihre personenbezogenen Daten nur zu den Zwecken, die Sie in unserer Datenschutzerklärung finden. Eine Übermittlung Ihrer persönlichen Daten an Dritte außerhalb der hier genannten Zwecken findet nicht statt, es sei denn:
Sie haben uns Ihre ausdrückliche Einwilligung dazu erteilt,
dies ist zur Abwicklung eines Vertrags mit Ihnen erforderlich,
dies ist erforderlich damit eine rechtliche Verpflichtung erfüllt werden kann,
oder aber dies ist zur Wahrung berechtigter Interessen notwendig, dies aber nur dann, wenn wir annehmen müssen und können, dass kein überwiegend schutzwürdiges Interesse Ihrerseits an der Nichtweitergabe Ihrer Daten vorliegt.

Löschung bzw. Sperrung der Daten
Entsprechend der gesetzlichen Vorgaben halten wir uns an die Grundsätze der Datenvermeidung und -sparsamkeit. Ihre personenbezogenen Daten werden daher von uns nur so lange gespeichert, wie dies für die genannten Zwecke erforderlich ist oder wie die vom Gesetzgeber vorgesehenen Fristen einzuhalten sind. Nach Ablauf dieser Fristen oder nach Erfüllung des Zwecks werden die Daten routinemäßig und entsprechend den gesetzlichen Vorschriften gesperrt oder gelöscht.
Erfassung allgemeiner Informationen beim Besuch unserer Website
Bei Besuch unserer Website werden Informationen allgemeiner Natur erfasst. Hierzu gehören zum Beispiel die Art des Webbrowsers, das verwendete Betriebssystem, der Domainname Ihres Internet-Service-Providers und ähnliches Informationen. Dies sind allerdings keine Informationen, welche Rückschlüsse auf Ihre Person zulassen. Diese Informationen sind allein technisch notwendig, um die Inhalte unserer Webseiten richtig anzuzeigen. Bei Nutzung des Internet fallen diese automatisch und zwingend an. Wir verarbeiten diese Informationen zu folgenden Zwecken, um einen problemlosen Verbindungsaufbau zu unserer Website zu sichern, um die problemlose Nutzung unserer Website zu gewährleisten, um die Systemsicherheit und auch die Systemstabilität zu sichern und zu weiteren administrativen Zwecken.
Die Verarbeitung Ihrer personenbezogenen Daten leitet sich aus unserem berechtigten Interesse aus den vorgenannten Zwecken zur Datenerhebung ab. Wir verwenden Ihre Daten nicht, um Rückschlüsse auf Ihre Person zu ziehen. Empfänger der Daten sind nur die verantwortliche Stelle in unserem Haus oder eventuelle Auftragsverarbeiter. Anonyme Informationen dieser Art werden von uns ggfs. statistisch ausgewertet, um unseren Internetauftritt und die dahinterstehende Technik zu optimieren.
Cookies
Unsere Website speichert keine Cookies
SSL-Verschlüsselung
Um Ihre Daten bei der Übertragung zu schützen, verwenden wir dem aktuellen Stand der Technik entsprechende Verschlüsselungsverfahren (z. B. SSL) über HTTPS.
Anpassung der Datenschutzrichtlinien
Durch die Weiterentwicklung unserer Webseite oder die Implementierung neuer Technologien o.ä. kann es notwendig werden, diese Datenschutzhinweise zu ändern. Wir behalten uns vor, die Datenschutzhinweise jederzeit mit Wirkung für die Zukunft zu ändern. Wir empfehlen Ihnen, sich die aktuellen Datenschutzhinweise von Zeit zu Zeit erneut durchzulesen.
Fragen zum Thema Datenschutz
Sollten Sie Fragen zum Datenschutz haben, wenden Sie sich einfach an folgende E-Mailadresse:
E-Mail: info@optimat.de